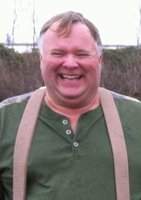 Scott Wayne Toro
Scott Wayne Toro, 58, of La Crescenta, CA, succumbed to heart disease on February 26, 2017.
Scott is survived by his wife Laura of 36 years, daughter Kimberly (James) Turnbaugh, mother JoAnn Toro, brothers Marc (Mickey) McFarland, Dean Toro, Mother In-Law Bobbi Marvel (Tim) and loving nieces, nephews and extended family. Scott was a loving father, husband, mentor and friend to all.
Scott loved being an active outdoorsman and worked as CEO and a master service technician for 35 years until his passing. He enjoyed all forms of outdoor sportsmanship including upland game hunting, waterfowl hunting, stream, lake and deep sea fishing. He also enjoyed movies and reading.
Scott was always there to help friends and family with whatever they needed him for; be it a helping hand or a shoulder to lean on.
A special thank you to the outpouring from so many friends he has made through the years for their loving care and support. Also thank you to Crippen Mortuary for all of the arrangements.
A casual 'come as you are and come at your leisure' memorial will be from 3:00 until 6:00 PM at Crippen Mortuary in La Crescenta on Saturday, April 8. Memorial donations may be made to Ducks Unlimited.