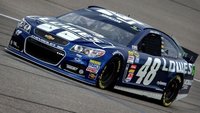 James D. "Jim" Leigh
Passing of Mr. James "Jim" D. Leigh.
Jim passed away at his home in Tujunga, Ca on March 13th 2017.
Mr. Leigh was born February 23, 1959 here in California. His parents were David James Leigh of New York and Patricia Yochym who also was from New York.
For the past 42 years here with us James worked as a contractor who specialized in installing carpet in residential homes.
James leaves behind his mother Patricia Leigh, his sister Monica Leigh-Torres, brother Joe Torres.
Jim also had 2 nieces Taralyn Torres and also Kayleigh Kidwell, Kayleigh and her husband Evan Kidwell gave Mr. Leigh a great niece by the name of Aria Kidwell.
Visitation will be held on March 17th, 2017 at Crippen Chapel from the hours of 1:00pm to 4:00pm.