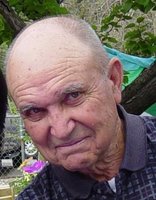 Ervin Owen "Erv" Kramer Jr.
Long-time La Crescenta resident Ervin O. Kramer died on Jan. 20, 2019, after a brief illness. He was 98 years old. Erv was born on Oct. 20, 1920, in Huntington, Ind., to Ervin O. Kramer, Sr., and his wife, Helen Marie Yahne.
Erv was preceded in death by his parents, his wife Bonnie, brother Jack Kramer and sister Jean Bonk, both of La Crescenta.
Erv originally made his way to California as a teenager in the late 1930s with some Indiana friends. He worked as a bricklayer and caddy, which introduced him to golf, a life-long passion. After the bombing of Pearl Harbor, Erv enlisted in the Navy and was sent to Colorado for radio training. It was there he met his first wife, Marsha. Together they had a daughter, Kathy. The end of the war marked the end of his marriage and Erv returned to Glendale, where he met Marian "Bonnie" Morris, his second wife. They settled in La Crescenta and had three children. Bonnie passed away in 1986.
For many years, Erv was a local plasterer working on numerous local homes and businesses throughout the Foothills. In the 1980s, he joined the La Crescenta post office as a mailman, a job he held until his retirement. Once he was free of work, Erv indulged his golfing passion by golfing three days a week, well into his 90s.
He was also free to travel, taking trips England, Scotland, Costa Rica and more with family into his 80s. He spent time in Colorado to be near two daughters and two grandkids. He was devoted to his four grandchildren. He always enjoyed watching sports, and no more so than when one of the kids was playing. He attended most games and practices no matter the sport.
In recent years, Erv resided at Foothill Retirement in Tujunga where he followed his sports teams on TV, played bingo (often winning) and participated in other activities with his new friends.
Erv is survived by his children, Annette Kramer of Tujunga; Doreen Strother of Firestone, Colorado; Robert Kramer of Placerville, California; Kathy Kramer of Boulder, Colorado; and four grandchildren, Brad and Emily Nutt, Irene Diaz and Christopher Kramer, as well as cousins, nieces and nephews and grand nieces and nephews.