National Cemetery Administration
Mission, Vision & Purpose
Mission: NCA honors Veterans and their families with final resting places in national shrines and with lasting tributes that commemorate their service and sacrifice to our Nation.
Vision: NCA will be the model of excellence for burial and memorials for our Nation's Veterans and their families.
NCA Purpose
- To provide burial space for Veterans and their eligible family members.
- To maintain national cemeteries as national shrines, sacred to the honor and memory of those interred or memorialized there.
- To mark Veterans' graves with a Government-furnished headstone, marker or medallion and to provide Presidential Memorial Certificates in recognition of their service to a grateful nation.
- To administer grants for establishing or expanding state and tribal government veterans cemeteries.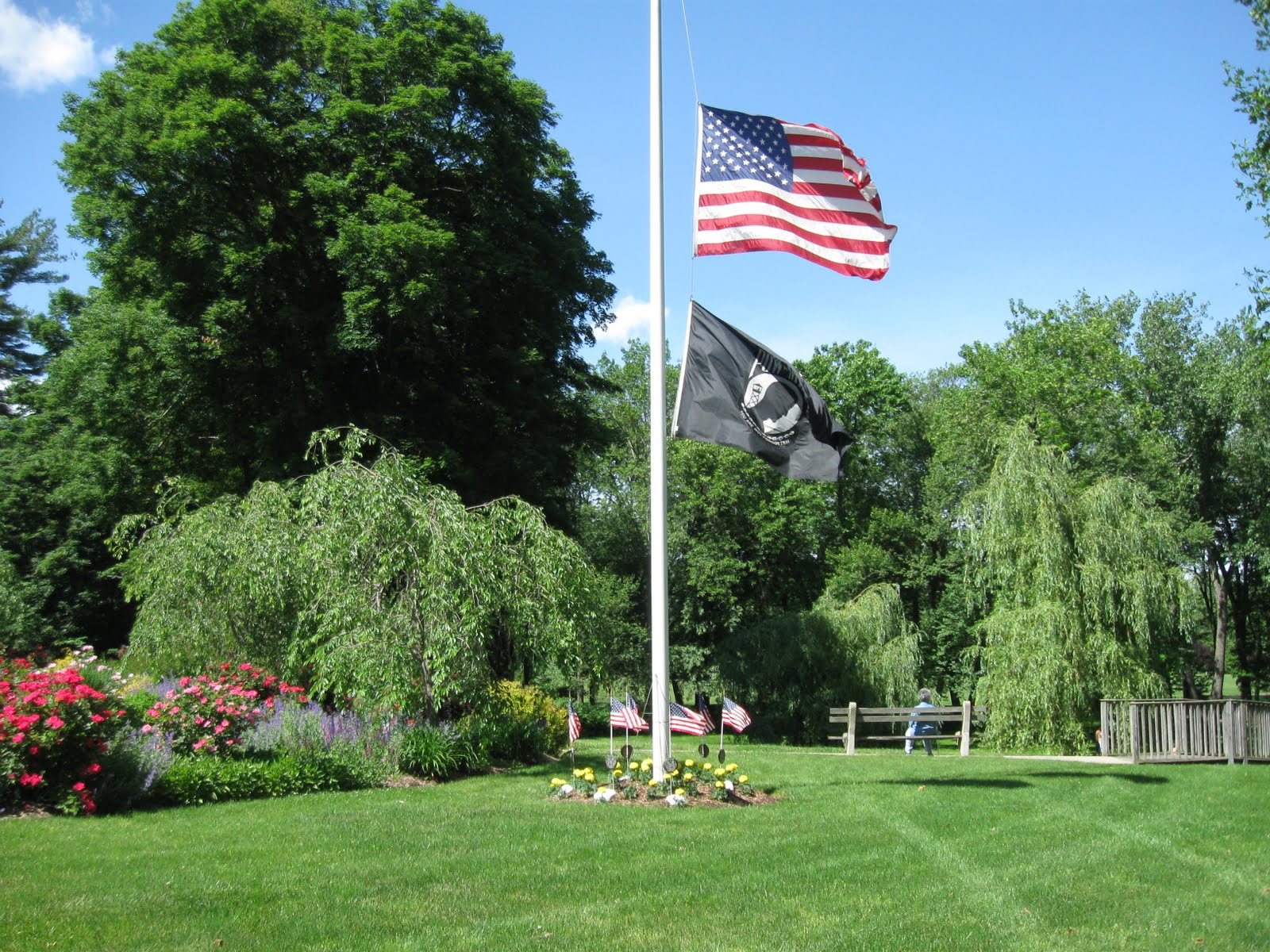 This is a video of Taps history told by John Wayne
Burial benefits available include a gravesite in any of our 131 national cemeteries with available space, opening and closing of the grave, perpetual care, a Government headstone or marker, a burial flag, and a Presidential Memorial Certificate, at no cost to the family. Some Veterans may also be eligible for Burial Allowances. Cremated remains are buried or inurned in national cemeteries in the same manner and with the same honors as casketed remains.
Burial benefits available for spouses and dependents buried in a national cemetery include burial with the Veteran, perpetual care, and the spouse or dependents name and date of birth and death will be inscribed on the Veteran's headstone, at no cost to the family. Eligible spouses and dependents may be buried, even if they predecease the Veteran.
The Veterans family should make funeral or cremation arrangements with a funeral provider or cremation office. Any item or service obtained from a funeral home or cremation office will be at the family's expense.
Below are helpful links for your family to assist you with the 1st Steps of this process:
Crippen Mortuary To Do The Following:
To Make arrangements for National Cemetery interment and/or committal service
National Cemeteries are very busy and service times often fill up fast; ​It is recommended that committal services are booked two weeks in advance through Crippen Mortuary to ensure that your desired date and time can be accommodated by the cemetery.

​

What is a National Cemetery Committal Service?

Upon your arrival at the cemetery you will be met by a cemetery representative who will provide the deceased's burial documents. The cemetery representative will then lead your procession to the appropriate committal shelter for your service.
Viewing facilities are not available and funeral services cannot be held at VA national cemeteries, but a final committal service may be performed. For safety reasons, these services are held in committal shelters located away from the gravesite. Committal services are generally 20 minutes in length which includes the time needed for rendering of military honors. Burial will take place following the committal service.

Arrange for a burial flag for a deceased veteran

​​A United States flag is provided, at no cost, to drape the casket or accompany the urn of a deceased Veteran who served honorably in the U. S. Armed Forces. It is furnished to honor the memory of a Veteran's military service to his or her country. Burial flags are provided by the VA and The Crippen Mortuary Staff will obtain one for your family.

​Help a family arrange for military funeral honors by "Honoring Those Who Served"

​​ Upon the family's request, Public Law 106-65 requires that every eligible Veteran receive a military funeral honors ceremony, to include folding and presenting the United States burial flag and the playing of Taps. The law defines a military funeral honors detail as consisting of two or more uniformed military persons, with at least one being a member of the Veteran's parent service of the armed forces. The DOD program calls for funeral home directors to request military funeral honors on behalf of the Veterans' family. When military funeral honors at a national cemetery are desired, they are arranged prior to the committal service by the funeral home.
​​​​Contact a Certified Arrangement Counselor
at Crippen Mortuary so we can schedule your services
Important Veteran Resources For Families In Need
Obtaining a VA Headstone, Marker or Medallions

(pdf)

​The Department of Veterans Affairs (VA) furnishes upon request, at no charge to the applicant, a Government headstone or marker for the unmarked grave of any deceased eligible Veteran in any cemetery around the world, regardless of their date of death.

​

Presidential Memorial Certificate Request (pdf)

​A Presidential Memorial Certificate (PMC) is an engraved paper certificate, signed by the current President, to honor the memory of honorably discharged deceased Veterans. This program was initiated in March 1962 by President John F. Kennedy and has been continued by all subsequent Presidents. Eligible recipients include the next of kin and loved ones of honorably discharged deceased Veterans. More than one certificate may be provided. Instructions to order a PMC via Toll Free Fax can be found

HERE

Instructions to order a PMC via standard USPS mail can be found

HERE.

Applying for Survivor's Benefits

​The Veterans Benefits Administration offers a variety of benefits and services to spouses, children, and parents of Service members and Veterans who are deceased or totally and permanently disabled by a service-connected disability
Military OneSource

​"Military OneSource is provided by the Department of Defense at no cost to active duty, Guard, and Reserve service members (regardless of activation status), and their families. It is a virtual extension of installation services. Visit

Military OneSource

today or call 800-342-9647."

​

​​

Bugles Across America

Bugles Across America, NFP was founded in 2000 by Tom Day, when Congress passed legislation stating that Veterans have a right to at least two uniformed military people to fold the flag and play Taps on a CD player. Bugles Across America was founded to take this a step further. In recognition of the service, these Veterans have provided to their country, we felt that they each deserve a live rendition of Taps played by a live bugler. To this end, we are actively seeking capable volunteers to provide this valuable service to Veterans and their families.