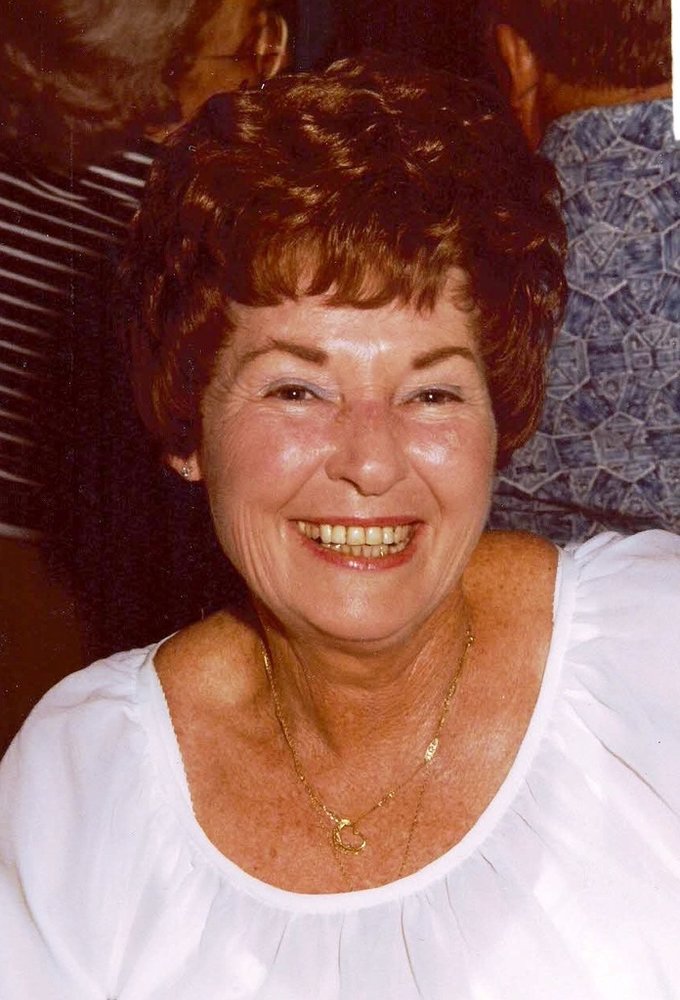 Obituary of Kathleen McLaughlin
KATHLEEN R. McLAUGHLIN
1925-2012
Kathleen Reynolds McLaughlin passed away June 23, 2012 of age related causes at 87 years old. She was born February 24, 1925 in Oxnard California. Her parents were Mildred and Edward Reynolds. Kathleen grew up in Venice and Santa Monica, California attending Venice High School and Santa Monica College. She worked for the Santa Monica Outlook newspaper before moving to Van Nuys in the San Fernando Valley. She was married to William J. McLaughlin and she had two sons, David and Bill in addition to her daughter Cynthia from a previous marriage.
Kathleen was an incredibly energetic and active woman. She was engaged in many activities when the children were younger including PTA, Girl Scouts and YMCA. Kathleen really enjoyed her women friends. They had spirited adventures calling themselves The Joy Sisters. She worked as an Administrative Assistant for a youth Cotillion, eventually owning and operating the Cotillion for a decade.
In 1960 she found The Church of Religious Science, a metaphysical organization with ministries across the world. She studied prodigiously and was installed as a Minister in 1971 obtaining a Doctorate in Theology in 1992. She was the presiding Minister at the Granada Hills Church of Religious Science for 25 years. She served on the RSI Board of Directors for many years and as the Director of Education for RSI for 12 years. She was a highly evolved and respected spiritual teacher and leader. As a Practitioner and Counselor she helped hundreds of people and as a Minister she reached thousands with her inspired talks of love, renewal, hope and courage to remain on the path to personal spiritual healing and growth.
Kathleen traveled the world extensively, delighting in new cultures, geography and art. She was at peace when at the ocean and spent time at the water every year of her life. After retiring from the ministry in 1997 she moved to Thousand Oaks, CA where she was an active member of the Westlake Church of Religious Science. There she continued teaching classes and counseling until she was 81 years old.
A voracious reader she especially loved philosophy, religious and spiritual history, motivational and inspirational works. She coveted every type of mystery novel as her guilty pleasure. Years of raising two boys made her a sports fan, especially of the LA Warriors and the Dodgers. Kathleen loved opera, an inherited appreciation from her Mother and a daily commitment to reading the LA Times. She always loved the giggles, her roses, orchids and angels galore. Repeatedly she said how grateful she was to have had a very good life.
Kathleen McLaughlin is loved, dearly remembered and deeply missed.
She is preceded in death by her parents; husband, William McLaughlin and her sister Mary Lou. She is survived by her daughter Cynthia Wooten(son-in-law Michael Cohen), Berkeley, CA; son David McLaughlin (daughter in law Donna McLaughlin)La Canada, CA ; son Bill McLaughlin (daughter in law Terry Smith), Redwood City, CA and two granddaughters, Heather McLaughlin, San Francisco, CA, and Kristin McLaughlin, Los Angeles, CA.
Contributions to honor the life of Kathleen McLaughlin may be made to the charity of your choice in her name.