Recommend John's obituary to your friends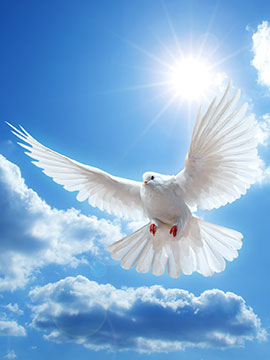 Obituary of John Guy Gurley
Please share a memory of John to include in a keepsake book for family and friends.
EULOGY
FOR
JOHN GUY GURLEY
MY MOTHER ONCE TOLD ME, "SO IT IS WRITTEN, SO SHALL IT BE SPOKEN".
IN LIFE PEOPLE LIVE THEIR NORMALITY WHICH IS THEIR REALITY AND THEN THEIR REALITY BECOMES THEIR "OWN" NORMALITY.
HOWEVER, IN DEATH IT'S TRUE, PURE AND FOR SURE A REALITY FOREVER.
THE ONES THAT ARE LEFT BEHIND WILL ALWAYS WONDER ABOUT THE "IFS AND MAYBE'S".
IF I HAD DONE, IF I SHOULD HAVE, MAYBE I COULD HAVE, MAYBE I WOULD HAVE,
YOU CANNOT GIVE ANYONE THE ANSWERS WHEN THEY HAVE NOT FORMULATED THE QUESTIONS, YET.
HOWEVER, NONE OF THIS MATTER'S AT ALL. IT'S THE MEMORIES TO CLING AND HOLD ON TIGHT TOO.
THE MEMORIES WHETHER THEY ARE GOOD, BAD OR INDIFFERENT IN TIME ONLY THE GOOD MEMORIES ARE WHAT'S LEFT AND REMEMBERED.
THIS; THAT I HAVE WRITTEN IS TO, FOR AND ALL ABOUT JOHN GUY GURLEY. TODAY THE GURLEY NAME DIES.
WHEN THE KNOWLEDGE AND MEMORIES ARE NOT PASSED ON DOWN THROUGH ONE'S FAMILY THAT IS TRULY WHEN THE LEGACY IS GONE AND NEVER TO BE AGAIN!
HOWEVER THE GURLEY LEGACY WILL BE FOREVER IN MY MIND!
JOHN'S MONETARY ESTATE MAY HAVE BEEN NOTHING BUT JOHN'S LIFE'S ESTATE WAS WORTH A MILLION BUCK'S.
JOHN'S SMILE WAS THE OPENING TO HIS HEART. YOU DIDN'T HAVE TO LOOK FAR OR DEEP TO KNOW HIM, UNDERSTAND HIM AND LOVE HIM.
JOHN WAS DEFINETLY THE YING TO MY CRAZY YANG!
JOHN WAS SO INTELLIGENT, ME JUST COMMON SENSE. WE ALWAYS CHALLENGED EACH OTHER TO SEE WHO WOULD GET SENSE OR SMARTS, FIRST!
JOHN WOULD ALWAY'S READ AND EDIT MY WRITING'S. THE FIRST STORY HE READ, HE MADE NO CHANGES. IT'S TITLED:
"LIFE IS TO....."
Life is to learn, life is to yearn
Life is to live, life is to give
Life is to need, life is to heed
Life is to see, life is to be
Life is to know, life is to flow
Life is to feel, life is so real
Life is to be glad, life can be sad
Life is to pride, but taken in stride
Life is the clue, so as not to be blue
Life can be cold, you must be bold
Life is good and mostly fine, don't forget to take your time
So, the life you've known has not been blown
I'M GOING TO SHARE WITH ALL OF YOU A FEW FUNNY AND INTERESTING STORIES ABOUT YOUR BROTHER, UNCLE AND FRIEND.
JOHN'S FAVORITE SAYING WAS, "TAKE WHAT YOU NEED AND LEAVE WHAT YOU CAN".
JOHN'S FAVORITE SONG WAS, "PEOPLE ARE STRANGE" WE ALL KNOW WHO HE WAS TALKING ABOUT. EVERYONE!
WHEN JOHN WAS 8 OR 9 YEARS OLD HIS FATHER TOOK HIM ON A HIKE UP TO MT. LUKEN'S. JOHN RAN UP THE HILL SO FAST WHEN HE HIT THE TOP HE ALMOST FELL OVER AND DOWN THE OTHER SIDE.
THANK GOODNESS HE DIDN'T, BECAUSE WE WOULD NOT BE HERE TODAY CELEBRATING HiS LIFE.
POP'S GRABBED JOHN BY HIS "BELT" AND PULLED HIM BACK. ON THE HIKE BACK DOWN THE HILL JOHN NEVER LET GO OF HIS FATHER'S "BELT".
YOU SHOULD HAVE SEEN JOHN RIDE A BIKE. HE WAS POETRY IN MOTION. JOHN AND HIS BIKE WERE BOTH TOGETHER AS ONE. SO IN SYNC!
WHEN WE RODE TOGETHER HE WOULD ALWAYS STOP AND WAIT FOR ME TO CATCH UP. THEN I WOULD HIT THE TOP OF THE HILL AND SAY ADIOUS! WHEN THE NEXT HILL CAME JOHN JUST SMOOTHLY CRUISED ON BY ME AND THEN WOULD WAIT FOR ME AGAIN!
JOHN WAS A CARPENTER (ACUALLY A NAIL GUNNER) BUILDING HOUSE'S OUT IN LANCASTER, IN THE MIDDLE OF WINTER.
HE TOLD ME A STORY ABOUT HOW HE INSULATED HIMSELF TO KEEP JUST A LITTLE BIT WARMER. HE WORE A PAIR OF PANTY HOSE.
JOHN AND I WOULD TALK ABOUT WHAT WE WOULD DO WHEN THE BIG EARTHQUAKE CAME. JOHN SAID, "I'M GOING TO JUST CRAWL INTO THE WATERBED AND RIDE IT OUT."
I SAID."I DON'T CARE IF THIS HOUSE IS MADE OF CONCRETE AND BRICKS! I'M GOING TO CRAWL UNDER YOUR FATHER'S 6 FOOT SOLID STEEL DESK AND HUNKER DOWN." HISTORY WILL ALWAYS REPEAT ITSELF! "DUCK AND COVER"
HERE IS A STORY WRITTEN AND NOW, SPOKEN BY ME FOR AND TO THE CONCLUSION OF JOHN GUY GURLEY'S LIFE. IT'S TITLED!
"ANGEL WINGS"
I BELIEVE EVERYONE WAS BORN WITH AN EMPTY SET OF ANGEL WING'S ON THIER BACK. IT IS ALL THE GOOD YOU ARE AND ALL THE GOOD YOU DO IN LIFE TO COLLECT ALL THE FEATHER'S TO FILL UP YOUR ANGEL WING'S.
SOMETIME'S IN LIFE IT DOESN'T GIVE YOU ENOUGH TIME TO COLLECT ALL YOUR FEATHER'S.
HOLD ON, WAIT A SECOND. HERE THEY COME! A FLOCK OF ANGEL'S SWOOP JOHN UP AND FLY HIM TO THE SKY AND SOAR HIM THROUGH THE HEAVEN'S.
THEN THEY SET HIM RIGHT DOWN IN FRONT OF THE PEARLY GATES OF HEAVEN WHERE MOM AND MY CAT HALF-PINT ARE WAITING FOR HIM.
BEFORE JOHN STEP'S THROUGH THOSE PEARLY GATES, HE TAKE'S OFF HIS ANGEL WING'S WITH ALL THE FEATHER'S HE'S COLLECTED AND SET THEM ON THE BACK OF THE NEXT HUMAN BEING, BORN. THAT'S ONE LUCKY HUMAN. THEY ALREADY HAVE A HEAD START IN LIFE.
JOHN THEN STEP'S THROUGH THE PEARLY GATE'S AND HALF-PINT GIVES OUT THE LOUDEST MEOW THAT HAS EVER BEEN HEARD THROUGH OUT THE HEAVEN'S.
MOM SAY'S COME ON JOHN, I WANT TO SHOW YOU SOMETHING. MOM SWOOP'S HIM UP AND FLY'S HIM STRAIGHT OVER TO CLOUD NINE. WHERE A WHOLE LOT OF HELL HAS ALREADY BEEN RAISED. CLOUD NINE WILL NEVER BE THE SAME.
THEN MOM GIVES JOHN HIS FIRST COCKTAIL AND THEN HANDS HIM A PACK OF CIGARETTES.
JOHN KNEW HE HAD REALLY DIED AND GONE TO HEAVEN.
CHEERS, MY LOVE!
I'LL BE SEEING ALL OF YOU ONE DAY!
KATHY
A Memorial Tree was planted for John
We are deeply sorry for your loss ~ the staff at Crippen Mortuary
Online Memory & Photo Sharing Event
Ongoing
Online Event
About this Event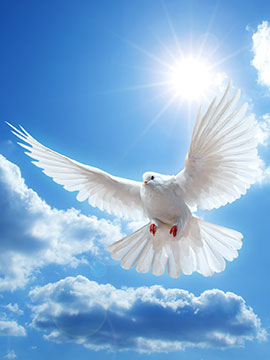 In Loving Memory
John Gurley
1949 - 2019
Look inside to read what others have shared
Family and friends are coming together online to create a special keepsake. Every memory left on the online obituary will be automatically included in this book.